Environment: our philosophy, sustainability and conservation
---
Addoco is proud to be Green Business Certified. For our business to succeed we ne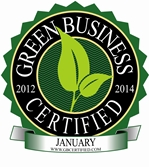 ed to make sure we have wood for our products. Addoco uses low grade wood to manufacture our products. We use wood from the tree that cannot be manufactured into flooring, cabinets or other primary uses. We ensure an outlet to sawmills to be able to use the whole log. Addoco partners with the environment by utilizing wood products from "cradle to grave."
The Institute for Green Business Certification was established to recognize businesses that are environmentally conscious. Some of their criteria include solid waste reduction and the recycling or reuse of materials. They do this by verifying that we are adhering to their standards. Even before rec

eiving this certification, Addoco has always worked to eliminate waste and to respect the environment. Addoco has recycled cardboard, metal banding, band saw blades and even nails and staples that are accumulated from our wood grinder. In our offices we recycle clean paper products, plastic and metal pop cans. When possible we order office supplies from toner to legal pads which are made out of recycled products.
Our wood suppliers are actively concerned with having sustainable forests and utilize the best management practices when harvesting or buying timber. Some are accredited by the Forest Stewardship Council. The FSC is an independent organization established to promote the responsible management of the world's forests and has offices throughout the world. They have strict standards that wood suppliers must abide by. Other suppliers are working with trained foresters who work with landowners to set up

forestry management plans.
In addition to working with suppliers who help replenish our forest, we make sure no wood is wasted and sent to landfills. We grind up any extra wood for landscape mulch, boiler fuel or livestock bedding. In fact, many local contractors come to us with their leftover wood instead of taking it to the landfill. We accept clean scrap wood, crating and wood pallets to grind and recycle. We also repair and recondition pallets. To learn more about this click here.
Compare us to your suppliers.
We use renewable resources.
We comply with all regulatory statutes.
We minimize waste into landfill.
WOOD: AMERICAS RENEWABLE, SUSTAINABLE BUILDING RESOURCE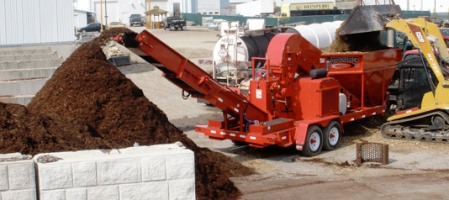 Addoco 12678 Industrial Court Peosta, IA 52068 (563) 557-1555
Email: addoco@addoco.com